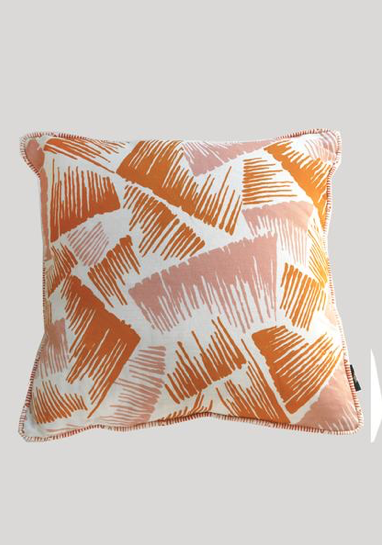 Rae Cushion
Made in the studio of British Designer Snowden Flood
Details refer to buying as a personal shopper - we are happy to provide a separate quote for commercial use.
ARTIST OWN PRODUCT
Rae is a beautiful new textile design inspired by Art Deco patterns that have long been a love of Snowden's! It is backed with the Agnes design, in a contrasting orange - so it's really 2 cushions in one, flip it around to suit your mood!
It's printed in the North of UK on a great quality Irish linen cotton mix (60/40) with a hidden zip to the bottom.
45 x 45 cms (17.5 inches square).
Contact us if you are interested in buying metrage/yardage of these textiles for curtains or for your own upholstery projects.
© Snowden Flood 2018 All rights reserved
FREE DELIVERY WITHIN UK